Lauderdale Isles is a hidden gem, with waterfront homes situated on ocean access canals, for under $1 Million.
These homes were built in the 1960's by father and son, George & Bob Gill. 3 bedroom homes originally sold for about $15,000. Today these homes start in the high $400's and go up to $1M.
About 90% of the homes in Lauderdale Isles are situated on ocean access canals with no fixed bridges. There are a few streets with homes that aren't waterfront, and these homes are running in the $300k range at this time.
Many people in the area have sailboats, as the only obstacle for a sailboat's mast is the I-95 overpass, which has 55' of clearance. Due to no-wake zones, it's about 1 hour out to the ocean. But it's a nice ride down the New River, past the Jungle Queen "Island" and Downtown Fort Lauderdale.
Lauderdale Isles is home to the Lauderdale Isles Yacht Club,
which was founded in 1953. New owners bought the club in November 2016 and are working hard to bring new activities to the neighborhood such as tennis clinics, paint nights, a farmers market, cars & coffee get-togethers and more. They had a fabulous 4th of July fireworks display this year and the pool is looking great! The club offers rental space for weddings, parties and other functions, to both members & non-members.
Lauderdale Isles is adjacent to the Riverland area, which has a boat ramp for those who wish to launch their boat at Riverland Woods Park.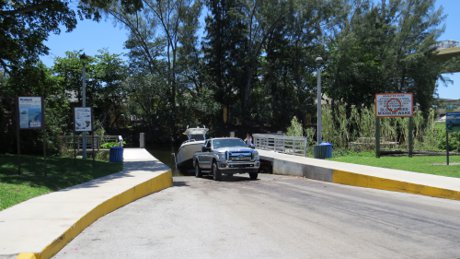 There's also the neighborhood park, People's Civic Park, where children can play and families often have birthday parties. It's a great family neighborhood, so if you're thinking about this area, please reach out to me. I grew up in this neighborhood and chose to raise my family here. You won't find another Realtor who knows the area better.