Search Plantation Homes for Sale
The City of Plantation is known as the city where "The Grass is Greener". As you walk or drive through Plantation, you'll notice there are more tree canopies here than in most South Florida cities. The City of Plantation is strict about the removal of trees and requires replacement of trees that are removed. This helps to ensure that Plantation will always have some of the most beautiful streets and neighborhoods in Broward County.
The picture above was taken in the pretty Central Park neighborhood along Central Park Place, and the picture to the right was taken at one of the many plant sales hosted by the City at Plantation Heritage Park.
Plantation is centrally located in Broward County and is an easy commute to Fort Lauderdale or most areas in the county. It's an easy 20-30 minute drive to the beach or pretty much anywhere you want to go within the County. Plantation has a rural feel, yet you have all the shopping, highways and amenities you could ever want nearby. The Westfield Mall with a new Regal movie theater is at Broward Boulevard and University Drive, the Sawgrass Mills Outlet Mall is in nearby Sunrise and the Fort Lauderdale-Hollywood International (FLL) airport is only about 15 minutes away.
Neighborhoods in Plantation range from older homes built in the 1960's, east of University Drive near Peters Road and Broward Boulevard,
such as Plantation Golf Estates, Plantation Park & Plantation Gardens, known as "Historic Plantation," to the newer exclusive homes in gated Hawk's Landing, with Million-Dollar Homes.
Then you can go a little further west to Plantation Acres, where you can still keep a horse on your property. Plantation Acres is a beautiful, diverse community, with homes ranging from original 1800 square foot homes up to new estate homes with 5,000 square feet or more. Lot sizes generally range anywhere from 1/4 acre to 5 acres, but the average is a builder's acre, approximately 35,000 square feet.
Central Park is a popular area with it's A-rated schools, pretty tree-lined roads and super Central Park,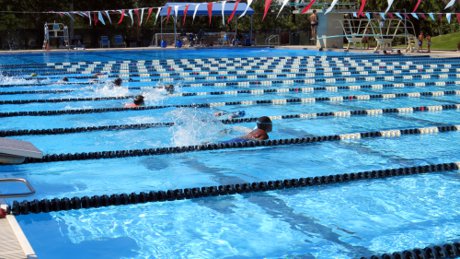 which has 2 Olympic size pools, tennis courts, basketball, a jogging track, roller hockey rink, baseball diamond, football field, a 400 meter track and 10 acre lake.
You can search all these great neighborhoods in the property search above!
It's interesting to know that the City of Plantation was incorporated in 1953 with a population of 453 people.
The City gets it's name from the Everglades Plantation Company, but it was Frederick C. Peters (think Peters Road) who purchased 10,000 acres of land for $25 per acre and is considered the city's founding father. The first homes were built along East Acre Drive in the mid 40's. In 1950, the population reached 200 and the Plantation Golf Club was built, which was later the location for the pool scene in the movie Caddyshack. In 1969 Motorola opened a facility and the population skyrocketed to 23,000 people. The total population today is approximately 85,000 and the City of Plantation is one of the most desirable cities in Broward County to live in.
I'd love to help if you're looking to make a move in Plantation, so please explore, run some searches and give me a call at 954-557-7036 or email me if you would like to see some homes!